It is a goal of the university brand initiative to generate and increase awareness of the name LMU. The acronym marks will help build brand equity in our shortened, colloquial name. Because the awareness of LMU is not yet as strong as it is for Loyola Marymount University, acronym lock-ups should be used with audiences that already have some familiarity with the university.
Appropriate audiences for the acronym lock-up with Loyola Marymount University include faculty, staff, students, alumni, donors, prospective students who have expressed interest in LMU, the local community, and the regional California area.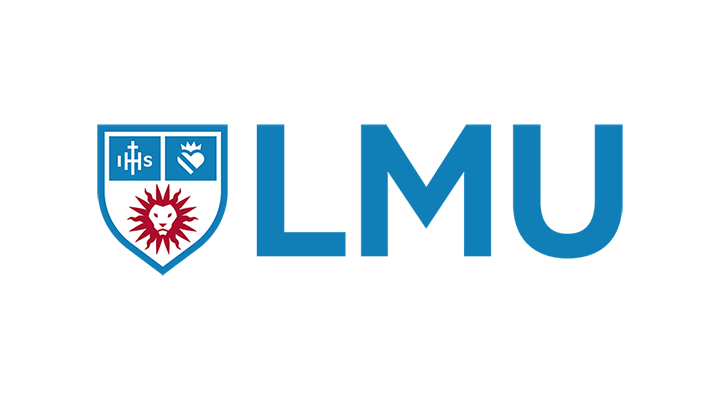 Left-Justified
Acronym Primary Logo Lock-Up
The stand-alone acronym lock-up without the university name spelled out underneath is used more carefully and with those who that have a strong familiarity with LMU, such as internal audiences.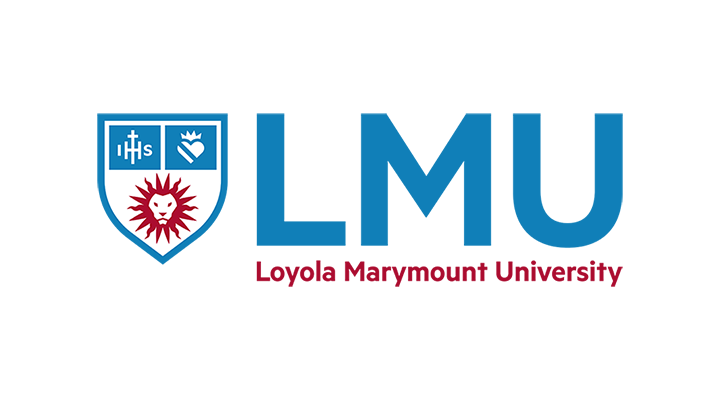 Left-Justified
Acronym Primary Logo Lock-Up with Full Name
The full acronym lock-up is available to download for immediate use in accordance with LMU graphic standards.
The stand-alone acronym lock-up is not available by download. Usage requests are vetted by Marketing and Communications.
Clear Space
Adequate clear space for acronym lock-ups is defined as 1/4 of the height of the LMU acronym extended around the lock-up's perimeter. No other graphics or text should interfere with this area.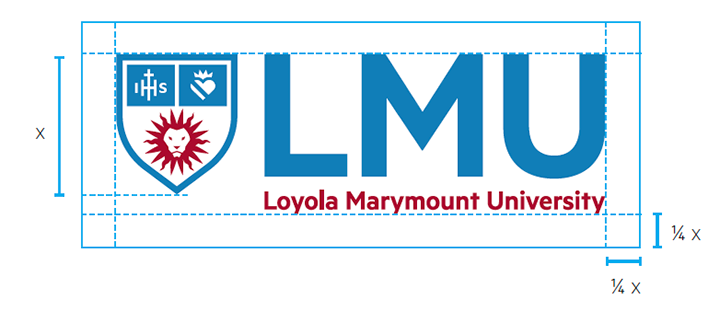 Minimum Size
The minimum size of acronym lock-ups contains a shield mark at 0.5-inches-wide with the acronym at the same scale. There is no maximum size use.