Email marketing is one of the most effective, efficient, and powerful tools we use to connect LMU to our family of constituents around the world. Whether you're promoting an event or sharing updates in a newsletter, the LMU-branded email template system is stocked with dynamic tools and content types to help you build compelling, vivid and visual identity-compliant digital communications.
LMU Marketing and Communications is your resource in getting started with email marketing initiatives. Guidelines, standards and best practices guide you through the process, from requesting a list to building a template in Emma, LMU's email system solution.
The LMU email builder features a complement of templates and tools. Styles and options for e-newsletter headers are shown here. Custom-formatted email newsletter headers, shown below, are available by request at identity@lls.edu.
LMU Blue Header
LMU Blue Highlight Header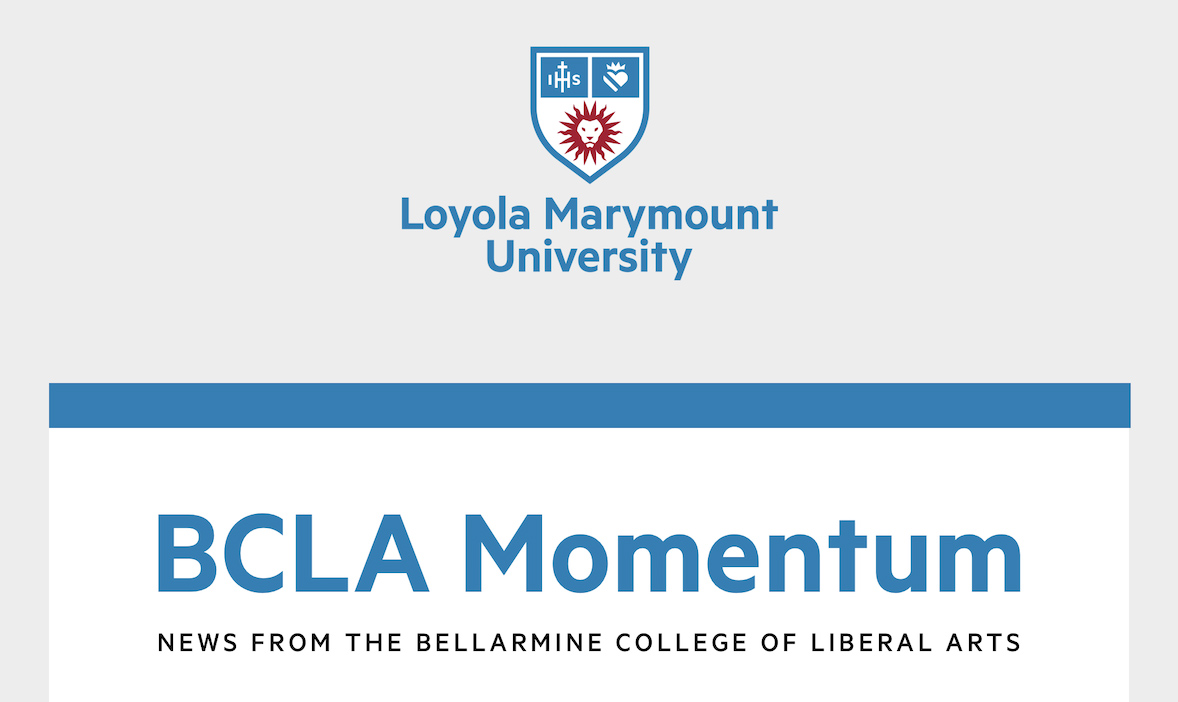 LMU Crimson Header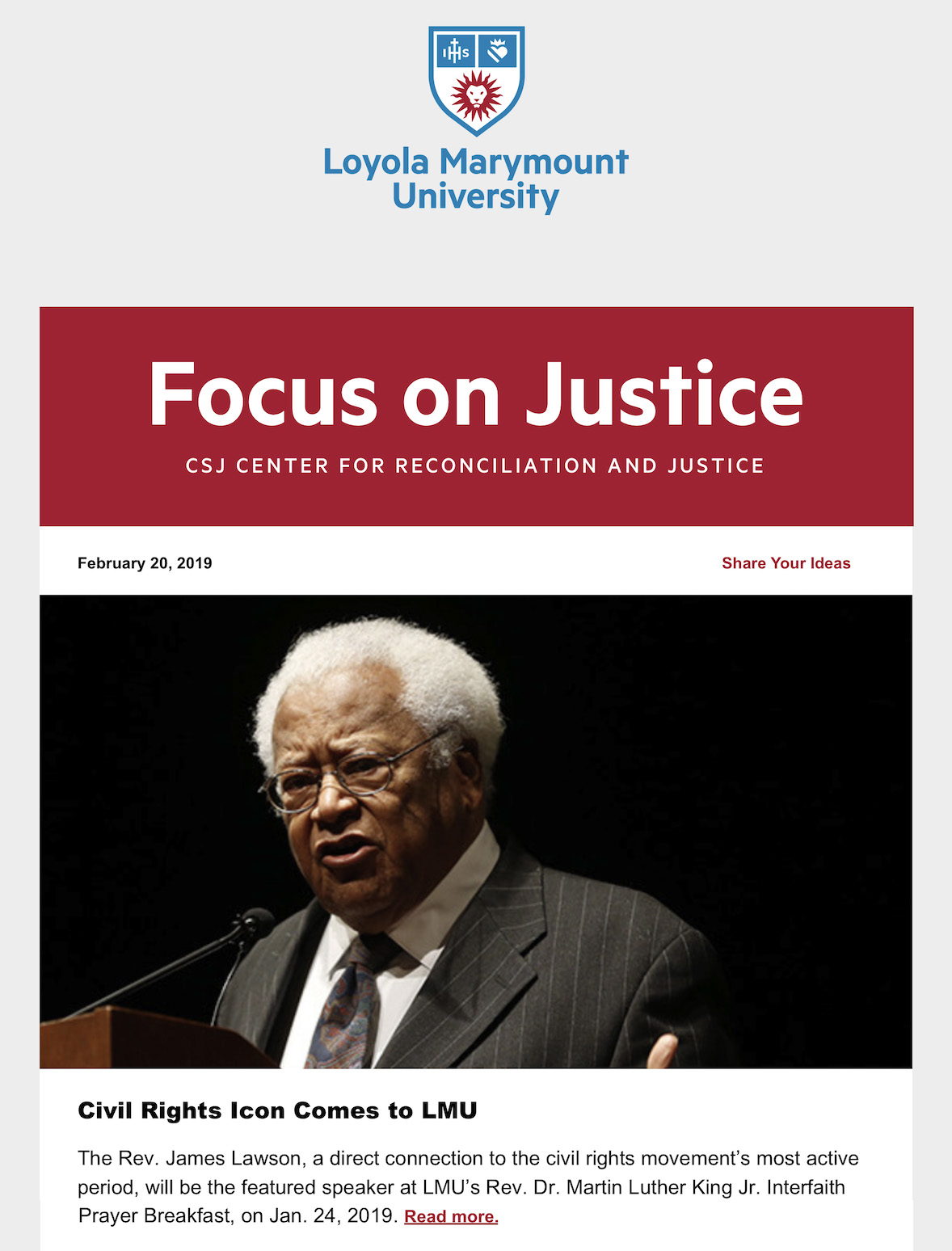 LMU Crimson Highlight Header