University seals are common marks of academia, associated with institutions of higher learning for centuries. For the past two decades, seal usage has declined dramatically as ubiquitous digital devices favor visual marks that communicate clearly when miniaturized. To address this challenge, we breathed new life into our university's seal by contemporizing its design while honoring its core symbolism. This simplified approach reflects best practices and similar approaches in university seal design and evolution from the world's most prestigious universities.
The Society of Jesus is represented by the IHS mark, which stands for the first three letters of Jesus' name in Greek. The pierced heart signifies the suffering of Mary, Mother of Jesus, a graphic that represents the Religious of the Sacred Heart of Mary. The angel icon is retained from the previous seal to represent Los Angeles, the City of Angels. The new spirit mark icon is inspired by an art deco array reminiscent of the 500 year-old Jesuit seal and sunny Southern California.
The ceremonial mark will be reserved for ceremonial purposes only, such as diplomas, academic regalia, commencement communications, honorary degree ceremonies, and high-level university communications. It is not available by download. Usage requests are vetted by Marketing and Communications.
Clear Space
Adequate clear space for the ceremonial mark is defined as 1/4 of its height extended around its perimeter. No other graphics or text should interfere with this area.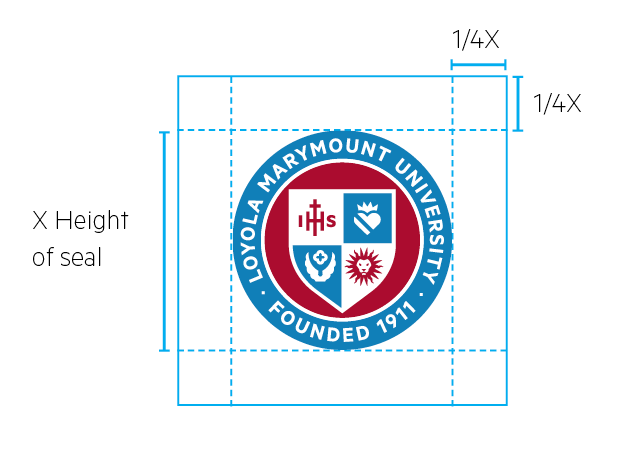 Minimum Size
The minimum width of the ceremonial mark is 0.5 inches. There is no maximum size use.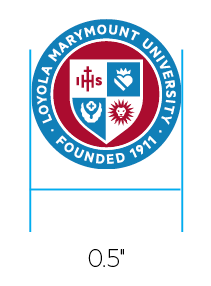 Incorrect Use
Incorrect uses of the ceremonial mark are shown below. Incorrect usage rules apply to all marks in the LMU identity toolkit.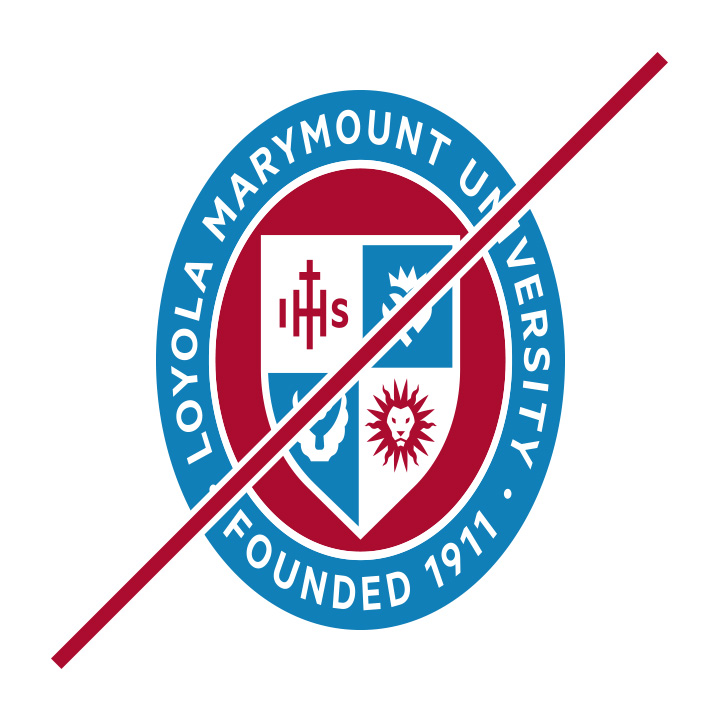 Don't disproportionately scale vertically or horizontally.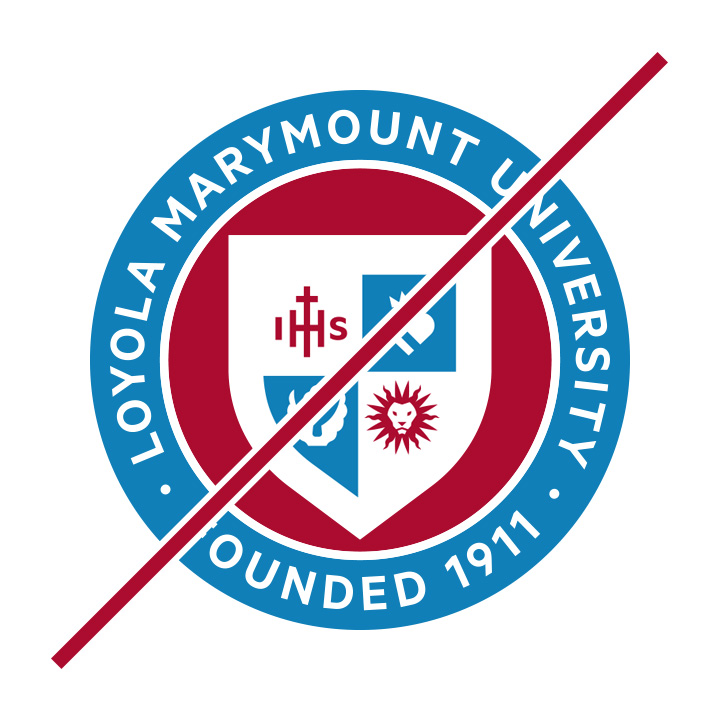 Don't alter the size relationship between any elements.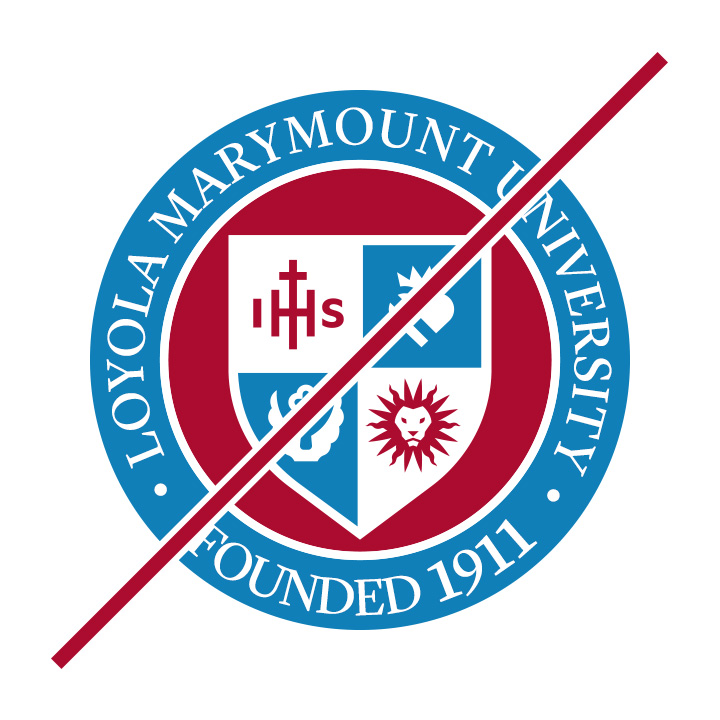 Don't change the fonts or typography.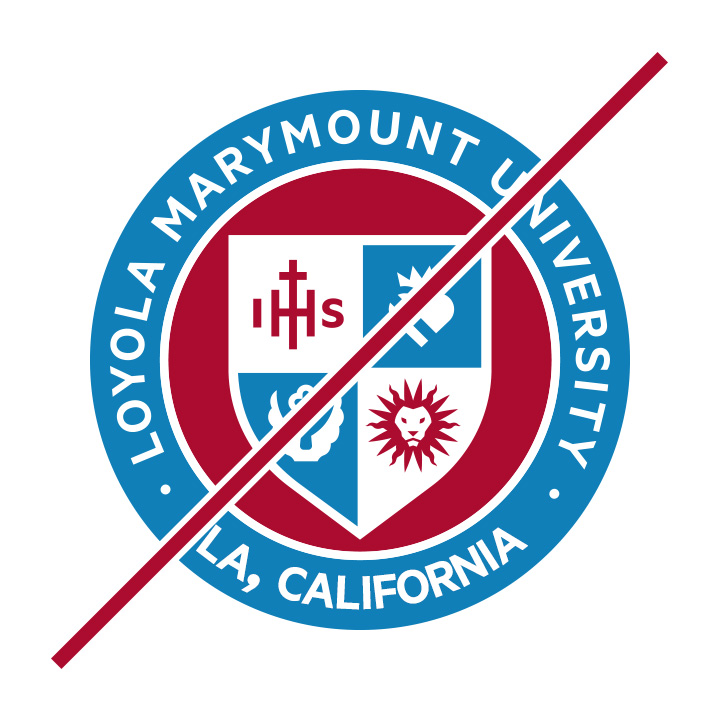 Don't alter the provided text.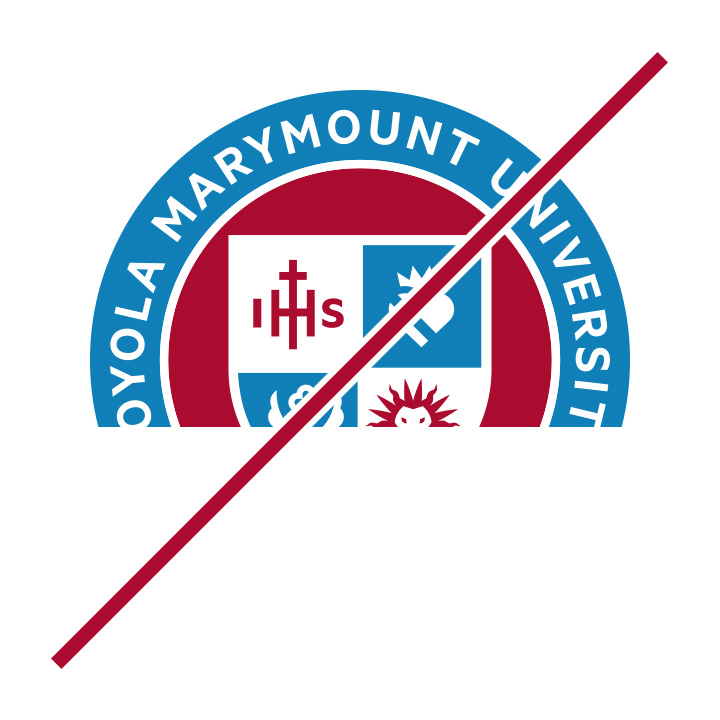 Don't crop any parts of the mark.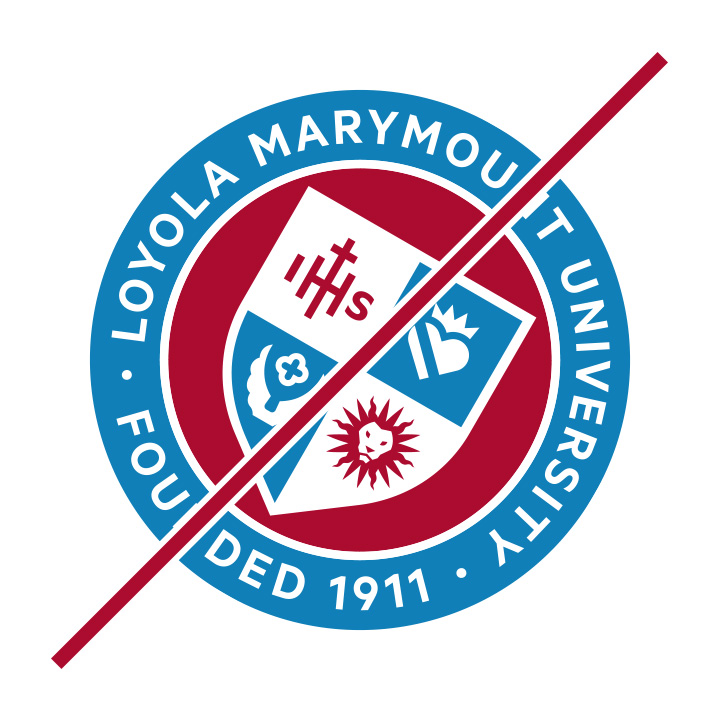 Don't rotate the mark.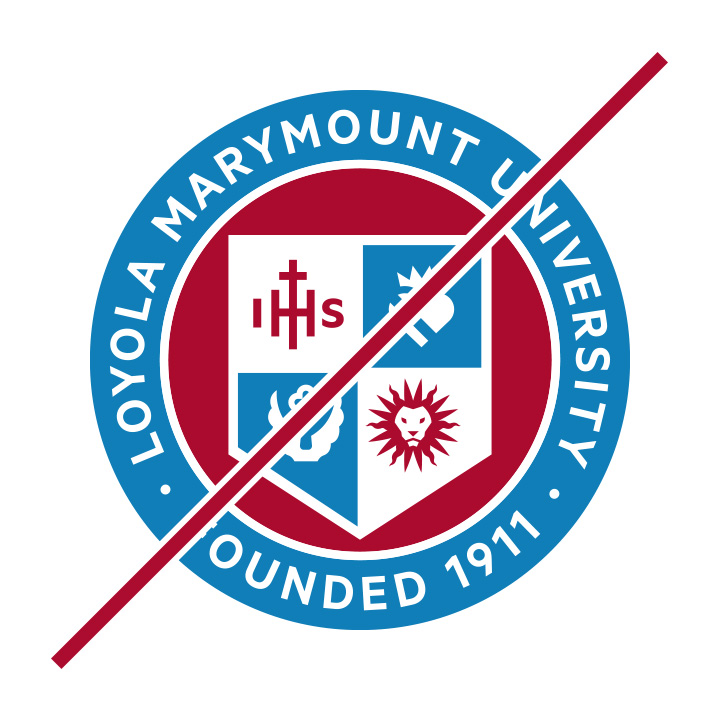 Don't alter the shape or positioning of any elements.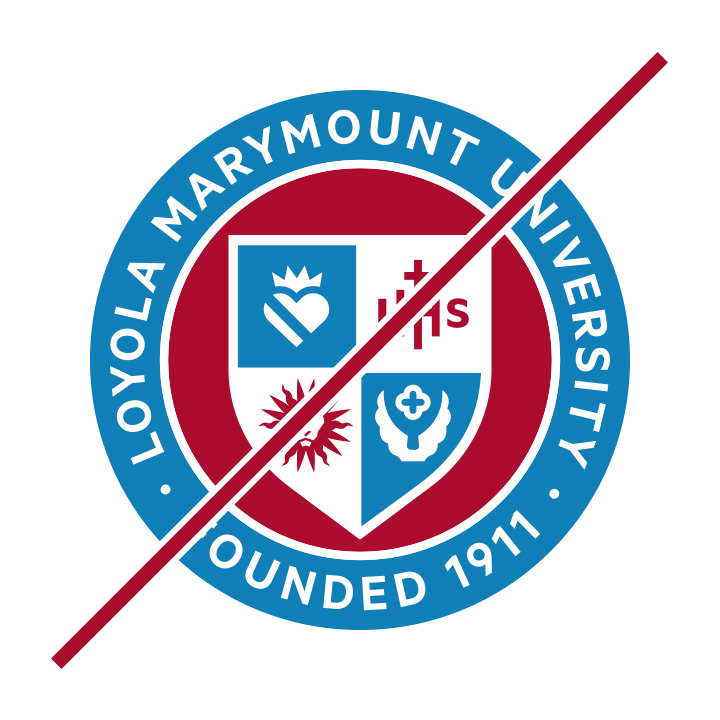 Don't rearrange components within the mark.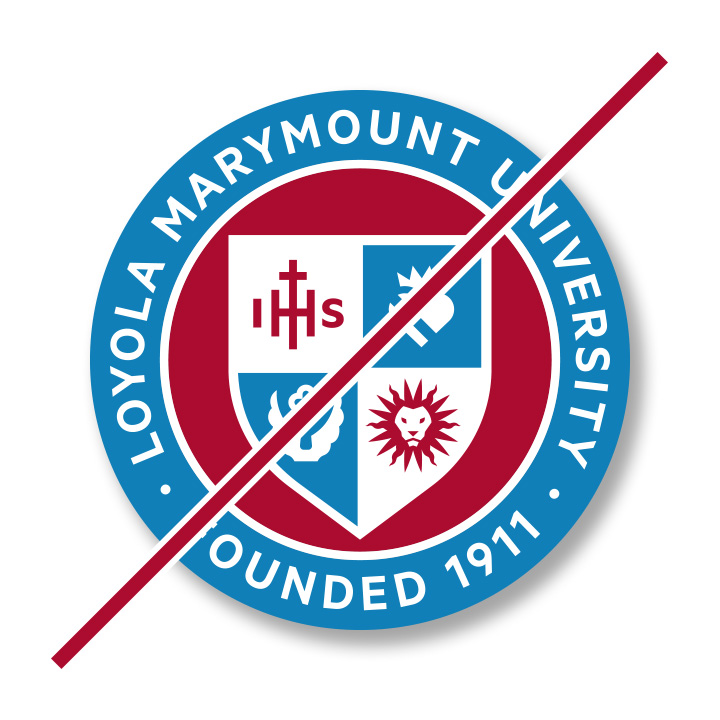 Don't add a drop shadow.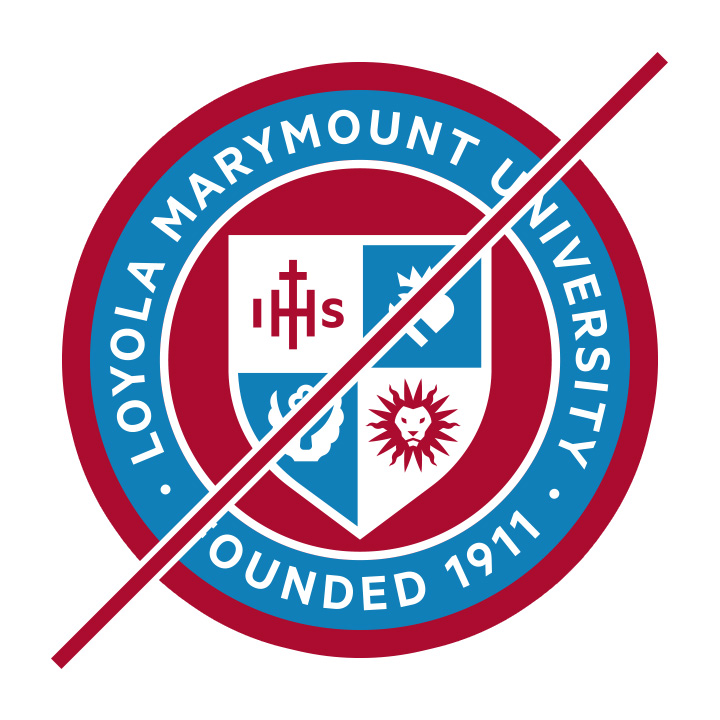 Don't add additional artwork or outlines around the mark.
Don't use unapproved colors.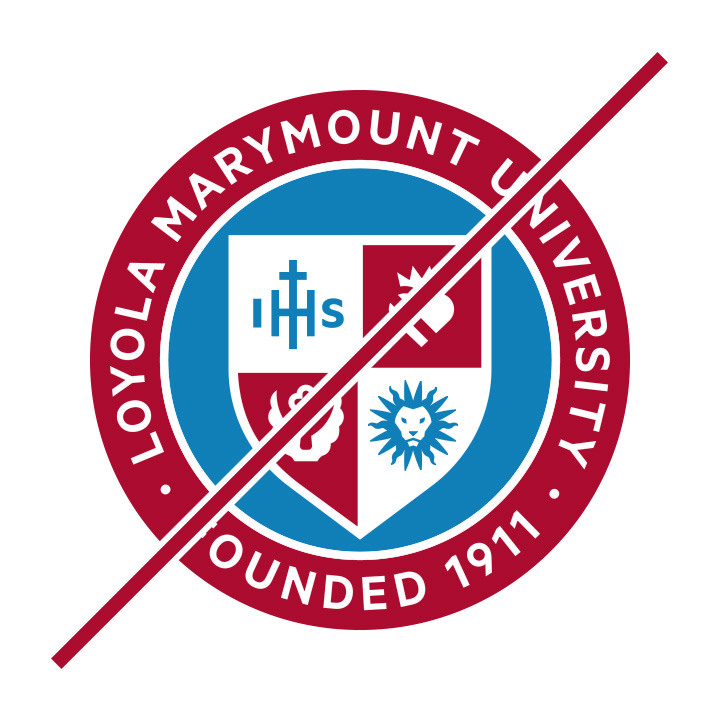 Don't interchange any of the colors.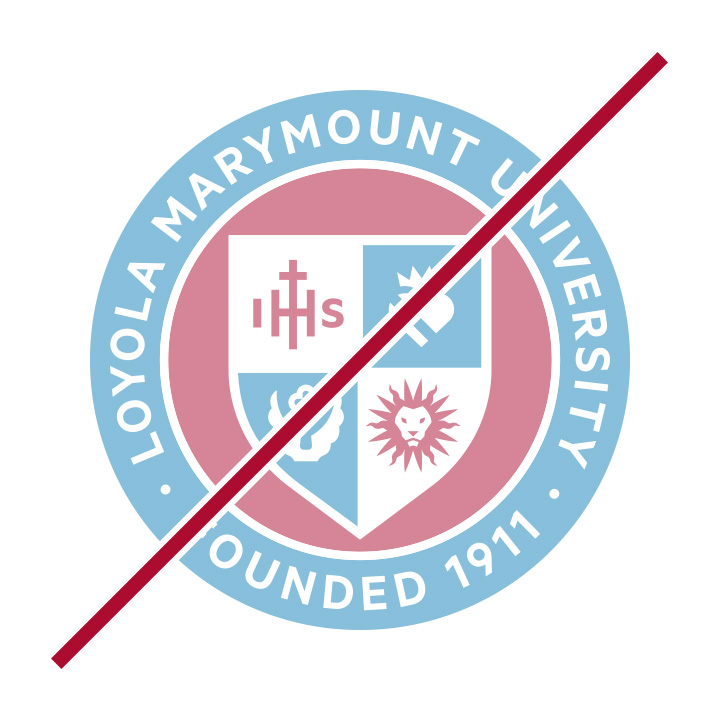 Don't display at less than 100% opacity.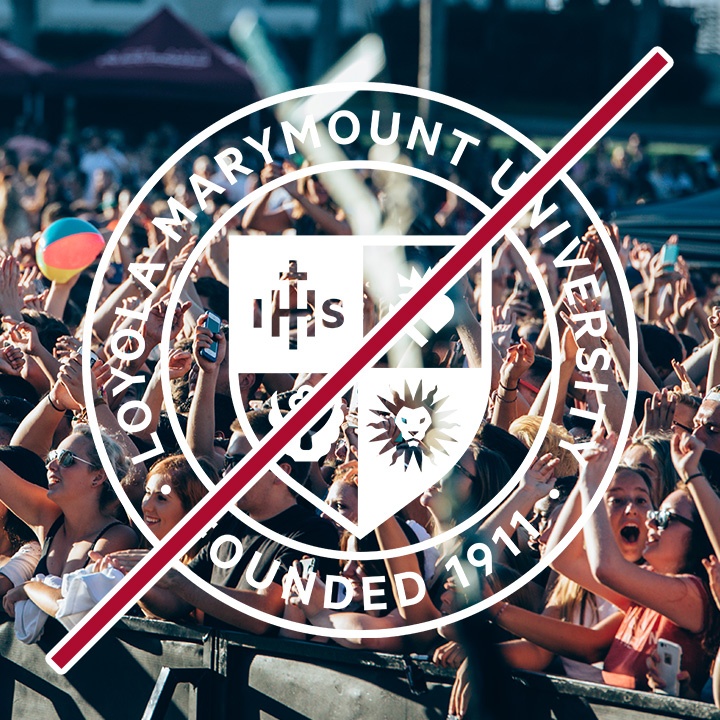 Don't place the logotype over a busy or complex photograph.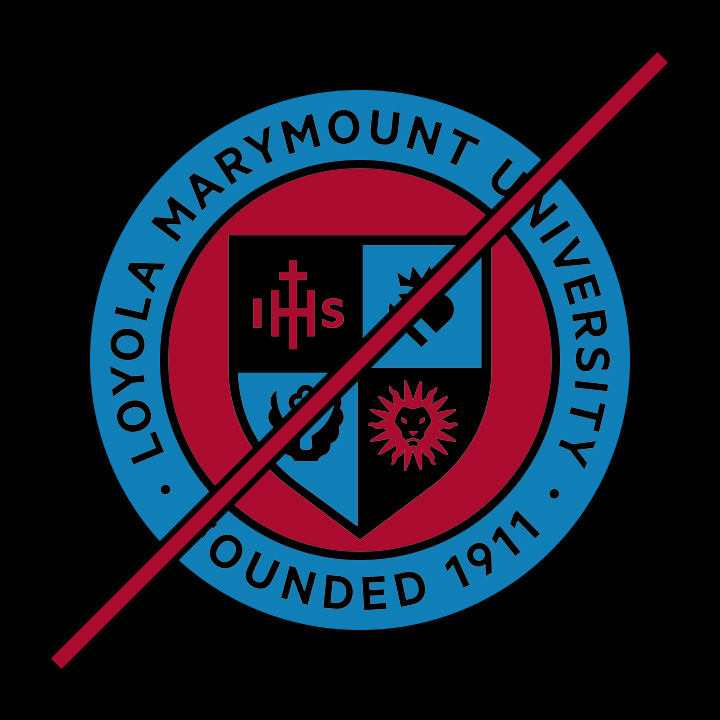 Don't change or omit the white areas between colored elements.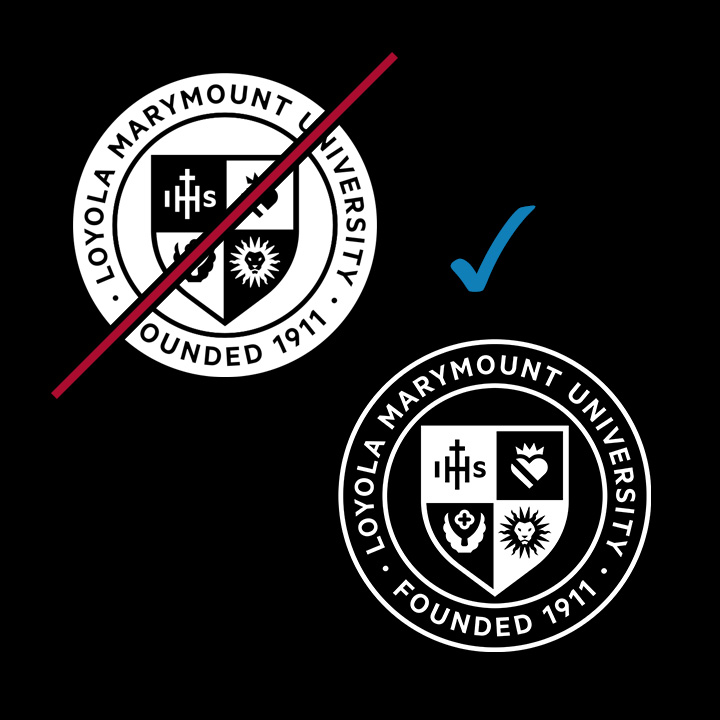 Don't make the colored elements white. The white "Sticker" version of the mark is different.